September 2017
09/05/2017- Ph.D. Candidate Ted Trigg will be giving the Penn MSE department seminar this week!
"Controlled Chain Folding in Precise Polyethylenes"
Ted Trigg
Ph.D. Candidate, Department of Materials Science and Engineering, University of Pennsylvania
Thursday, September 07, 2017
10:45 to 11:45am
LRSM Auditorium
August 2017
08/28/2017-Welcome New Students!
Welcome back to all of the returning students, and all of the new students to start the semester off at Penn!
08/21/2017-Check out our newest publication in ACS Macro Letters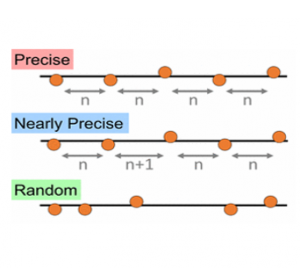 "High morphological order in a nearly precise acid-containing polymer and ionomer" E. B. Trigg, B. J. Tiegs, G. W. Coates, K. I. Winey,* ACS Macro Letters, 6, 947-951, 2017.
08/03/2017-Congratulations to Nicholas Han for presenting his summer research at the Rachleff Symposium!

Nicholas is a Junior studying Materials Science & Engineering here at Penn, and has been a part of the Winey Group since the summer of 2016. His research this past summer focused on materials characterization using broadband dielectric spectroscopy (BDS).